*A full body sensual massage (FBSM) is when a client is nude, and the masseuse is nearly naked or fully naked. An FBSM uses hands-only that leads to a client's release. This kind of service is deemed legal in UK.
Arrive On Time For Your Appointment
When you have an appointment, wherever that appointment is, that you arrive on time for it. And, even if the sensual massage is a personal appointment for you, it's their business. Make sure to treat them with respect by arriving on time, and you'll earn it back.
Many London masseuses who provide Sensual Massage services are accustomed to getting bad clients with the good ones. Make sure you show her that you're a good client by being there at your appointment time or a few minutes before it. If traffic snarls you, make sure to call her and make her aware of what's going on. Respect can go a long way in the massage treatment.
Keep Your Nerves Steady
If you've never had a sensual or erotic massage in London before, it's expected that you'd be nervous. But, for things to go successfully, you need to keep calm as much as you can. If you're nervous about things, consider mentioning something about your surroundings.
(This is a trick actors will use when they're nervous when meeting a casting director. They'll walk in and see a black leather couch in a corner and say something about it.)
All you need to do is say something small about it. No reason for jokes; just an obvious statement. What this does is make you feel grounded in the here and now and your physical location. It removes the fear you may have.  This also gives your massage provider a chance to engage with you in a non-threatening kind of way. Watch for how they respond to what you say. How they respond will let you know what mindset they're in and what session you'll end up with.
Make the comment about the surroundings. If you like how their room has been setup, mention it. Does the music they have playing seem to soothe you? Mention that. If you like a piece of artwork in the office, say something about it. This will generate conversation and help you to relax too.
If it's not too awkward, give her a personal compliment – something genuine. If she suspects it's not, things will get tense, awkward and nervous. The majority of sensual massage therapists will groom themselves for clients, and if she's made the extra effort, let her know that you're grateful for it.
Let The Massage Therapist Lead You
It's important to remember that your sensual massage therapist is the one in charge. This service is for you, but she's the one in charge of things. And, don't forget that in most states, there are laws against FBSM services with hands-only.  Therefore, she's taking a huge risk to provide you with this service.  If the service is being done from an apartment or house, chances are she lives there or spends most of her time there. This means she's accountable for rent and will need the space for other massage jobs.  You have the choice of whether or not you go back; she doesn't. Let her lead you.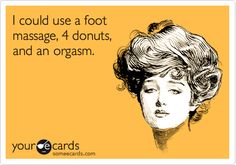 Treat Her Like A Lady, Not A Prostitute
Your sensual massage therapist is not an escort, so don't treat her like she's one. Yes, the London sensual massages do involve nudity and touching from the provider. However, for her, the experience is passive. For you, you just need to lay down, relax, enjoy the touching and let things go. She takes care of you physically, sexually (hands only) and actively. You may even feel spiritually elevated… if she's really good at her job.
You shouldn't expect you'll get sexual favors, as these are *extras and may not happen. If she does it, great. If not, oh well!
Talk To Her During The Session
It's not uncommon to feel in the moment and zone out, but you can always provide her with some direction. At the start of it, you can let her know about sore spots or injuries you have – perhaps she can put more attention toward them. Do you want a pillow? Tell her. If you'd like to avoid the oils and lotions, make her aware of this. She'll be able to alter things to fit your likings.
Offer more feedback while you're in the session. Is she addressing the muscles that need to be dealt with? Do you like how she's touching you? Do you want something a little lighter or rougher? She's trying to give you the best possible massage, and you set the tone from the beginning to end.